Los Angeles Santa Monica Wills Attorney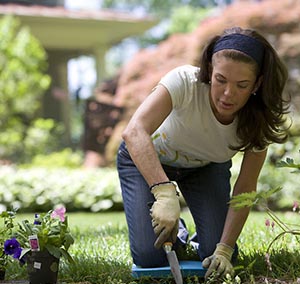 Call Los Angeles Wills attorney John J. Donahue at (310) 735-9877 for a free phone consultation regarding creating a Simple Will or a Will and Living Trust. We offer exceptional legal services at truly affordable costs. You can come to us at our Los Angeles or Santa Monica office, or we can come to you, meet you at home, office, hospital room, at your corner Starbucks or we can even create a Will and other estate planning documents remotely by phone and email. Such is the connected world today. In fact, for wills and straight-forward Living Trusts, it turns out that we have never met half our clients in person, though we become fast friends during the process.
Wills are more than a just a legal document. Wills enable individuals to leave a meaningful legacy. Every adult person should have a will.
If you are married, have children, own a home and other assets, you should have Los Angeles wills attorney, John J. Donahue create your will. Your Last Will and Testament designates the persons who will receive the assets you own along with other instructions.
A will ensures your wishes are carried out regarding the specific distribution of your property after death. Your will also specifies WHO you to want to handle your affairs, and HOW you want them to do so. If you have minor children, your will is the legal instrument that appoints your children's legal guardians in the event of your death.
Wills are the cornerstone building block of a person's estate plan. Even individuals of modest means have need for a will and other estate documents. Los Angeles wills attorney, John J. Donahue offers first-class estate planning and will drafting services at fees anyone can afford.
Every will and estate planning client is a unique person with unique needs. To avoid the tragedy of California residents buying a cookie-cutter fill-in-the-blanks will, Los Angeles wills attorney, John J. Donahue, has set the firm's fees such that virtually anyone has access to exceptional legal services at truly affordable costs. Moreover, John will work with you personally from beginning to end. Attorney Donahue will not hand you off to a paralegal or junior attorney!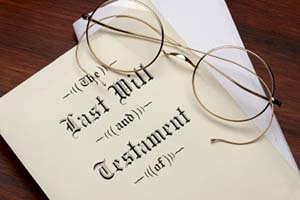 A simple will can provide you an effective, while inexpensive way to transfer your estate assets through the probate process. If you want to help your survivors avoid the probate process, we can talk about creating a trust. We work for you. We are not here to up sell you. If all you need right now is a will, we'll help you get there quickly and affordably.
If you already have a will, it is smart to have a Los Angeles wills attorney review it periodically to make sure it accurately addresses the people you care for and the assets you've acquired.
Your will must be executed in the presence of two witnesses and acknowledged by a notary public. A properly implemented will drafted in California will be legally valid in any other state in which your death might occur.
Last Will and Testament Attorney – Los Angeles Wills Attorney
If your situation calls for it, we can create other estate instruments such as a trust, which can offer you and your heirs additional protections. We will help you understand exactly what other estate documents can do for you and if they make sense for you. Likely, you'll want to drop by to update your will and any other estate documents should you marry, have children, buy a home, or start a business. As your life circumstance evolve, we can update your will and other estate documents.
Beneficiary Designations Can Override Your Will
Remember, a will does not override a beneficiary designation under a life insurance policy, retirement plan or a joint form of ownership.
---
Does a Will Eliminate the Probate Process?
No, a will does not avoid the Probate process nor the time and expense that your loved ones might endure. Moreover, the Probate process is a public proceeding, so family business and finances might become available to nosy neighbors, co-workers, or the curious to review. If you have more assets than the average twenty-something, and want privacy for your family, a trust is often recommended in addition to a will.
Don't fret. Trusts are not all that expensive. Moreover, as a bonus, trusts provide asset protection benefits while you are still living. Following your death, a properly drafted and implemented trust can save your loved ones the time, cost, and invasion of privacy that a Probate court would bring to them.
Call Los Angeles Wills attorney John J. Donahue at
(310) 735-9877
for a free phone consultation or to schedule a reduced-fee initial sit-down strategy meeting to
review all your unique options
in my Los Angeles or Santa Monica office, your home, your business, a hospital room, or even at your corner Starbucks.
If you cannot call right now, email Los Angeles wills attorney Donahue using the Contact Form: